Proudly made in the UK and Insurance approved
Reduce Insurance Premiums
When it comes to motorcycle security, we've got you covered!
Established in 1985, Datatool was one of the first companies to bring electronic security to motorcycles and scooters.
We provide the highest quality products covering every aspect of motorcycle and scooter security.
A motorcycle tracking device is one of the most powerful devices available to prevent thefts before they happen. Having a tracking device installed helps recover motorcycles after they are stolen, with an industry-leading 96% recovery rate the Datattool Stealth GPS tracker is the vehicle security product your bike should not be without
What Is Thatcham Approved?
Thatcham devices are alarms, immobilisers and other vehicle security devices that are assessed by Thatcham Research. They give these devices a Thatcham Security Certification after an assessment of their features and functions.
The Thatcham certification provides reassurance around the functionality, design and performance of aftermarket security devices.
REDUCING THE COST OF INSURANCE
One of the main reasons people get a Thatcham approved device is to lower the cost of their insurance.
The higher the level of security your vehicle has, the harder it will be to steal. This means that your car will be safer, and your premiums cheaper.
A factory-fitted Thatcham-approved device from alarm, immobiliser or tracker makes your car more secure and this is reflected in cheaper insurance premiums.
Want to learn more?
Visit the Thatcham Certified website to learn more about Thatcham approval
24/7 Monitored Trackers*
Datatool Stealth can prevent all known methods of motorcycle theft. They include: Automatic Driver Recognition (ADR) tags provide immediate theft detection. 24/7/365 monitoring by Datatool and a 96% recovery rate in case of theft. Free fittings for many of our devices at your location by our expert engineers.
*24/7 Monitoring included with active subscription
Whether you've just passed your test or have been riding for years, anyone with a motorbike needs an alarm they can rely on. Alarms can help prevent the theft of your bike, some insurers require that you use them when locking your vehicle. At Datatool's, we have high-quality motorbike alarms, including some Thatcham approved alarms.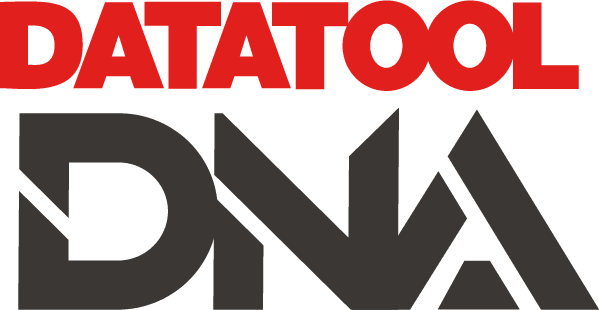 Datatool DNA
As part of Datatool's continued effort to reduce and recover stolen vehicles, we have created a kit that will allow you to security mark your valuable machine at an affordable cost.
Datatool DNA is a popular choice for those who wish to protect their motorcycle, scooter or ATV. Technologically advanced, easy to apply and cost effective, when paired with a Datatool tracker or alarm, Datatool DNA is a sensible addition to a layered theft deterrent.
Datatool Bike Alert and Recovery Process
1.
Vehicle Theft Attempt
The tracker will alert when there is an unexpected movement detection, attempted battery disconnection or ignition start without driver tag.
2.
Alert is triggered
Our app will alert you when an unrthorised movement of your vehicle is detected, showing both the location and speed of travel.
Worth of Motorcycles Stolen Each Year
Bikes stolen from owners home
IS YOUR MOTORBIKE SAFE?
There are 60 bikes stolen every day in the UK. 

80% of bikes stolen are from an owner's home.

 

Reports show that criminals steal £3 million worth of motorbikes from UK streets every month.
You're over twice as likely to have your bike stolen than a car.
Without security, the likelihood of seeing your motorcycle again after it's stolen is minimal.
Motorbike theft could have an impact on insurance premiums, potentially pushing them up.

 
KEEPING YOUR MOTORBIKE SAFE
Alarms and immobilisers can help prevent motorbike theft
With a tracking system, you have more than 4 out of 5 chance of recovering your stolen bike.
Thatcham approved alarms help reduce the cost of your insurance. In addition, Thatcham approved alarms provide reassurance around the performance of alarms, their design, and suitability.

 

If someone steals your motorcycle, you have a team of specialists that will help you recover your bike, so you're not alone in the process.
Our Trackers can prevent all known methods of motorcycle theft.  

 
CONTACT
 

US AND LET'S TALK SECURITY
WE UNDERSTAND THAT
 

MOTORBIKE SECURITY

 

CAN BE CONFUSING, AND WE'RE HERE TO HELP.

Book a 15 minute call with one of our experts to discuss the different types of security options available to your specific make and model of motorcycle